If you would like to lose weight, increase your energy levels and gain a number of other health benefits without counting calories, endless sessions at the gym and feeling constantly hungry and tired, then you might want to consider downloading the Freshwell app!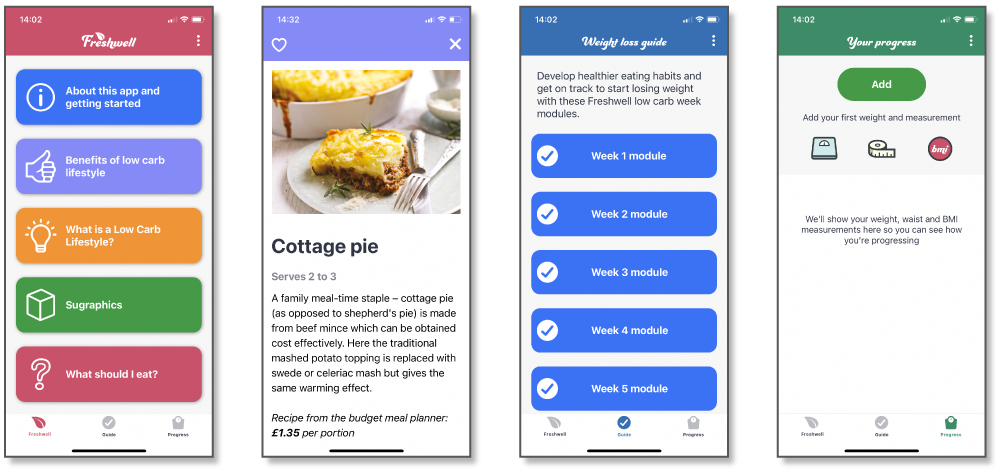 Weekly modules
Our six interactive and information packed weekly modules help explain how and why a low carb lifestyle may benefit you. We help you steer a healthy path through our unhealthy food environment.
Sugraphics
A jaw drop moment for many of our patients – have a look at the sugar equivalent of some common foods. It may surprise you!
Meal planners and recipes
Included in the app are all the Freshwell meal planners, with our delicious low carb recipes to help get you started.
Progress
We have included a simple tracker and BMI calculator so that you can keep track of weight, BMI and waist circumference should you wish to.
FREE to download
This free app has no ads, no pop-ups and no premium memberships or in app purchase. It is simply free information driven by our passion to help improve the health of our population.