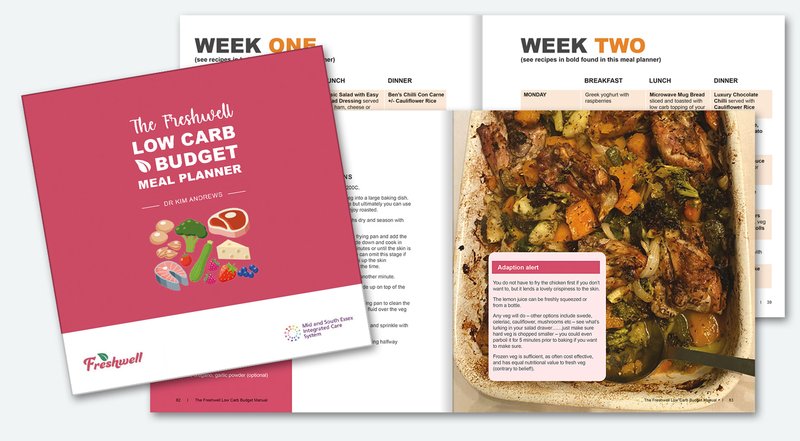 £6.50
Cooking on a budget can be difficult and it has become even harder recently with the increasing cost of ingredients. Cooking low carb on a budget can be an extra challenge. This latest planner aims to provide low carb main meals for less than £1.25 per head.
For transparency, this book costs us £3.00 each to print, we pay a third party approximately £3.00 handling postage and packing per book and there is a credit card fee of £0.22. This leaves us £0.28 per copy, which will be re-invested directly into the project to help pay our overheads (e.g. costs of development for our free website and free app).
Please allow up to 2 weeks for delivery.