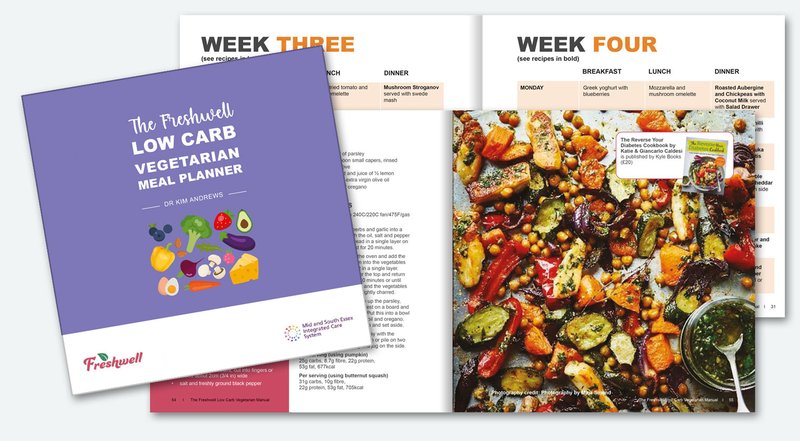 £8.00
We've heard from a lot of vegetarians who were struggling for ideas to make meals that are both low carb and meat free. In response to this, Dr Kim Andrews has written this vegetarian meal planner. We hope it helps!
For transparency, this book costs us £2.76 each to print, we pay a third party approximately £3.00 handling postage and packing per book and there is a credit card fee of £0.28. This leaves us £1.96 per copy, which will be re-invested directly into the project to help pay our overheads (e.g. costs of development for our free website and free app).
Please allow up to 2 weeks for delivery.