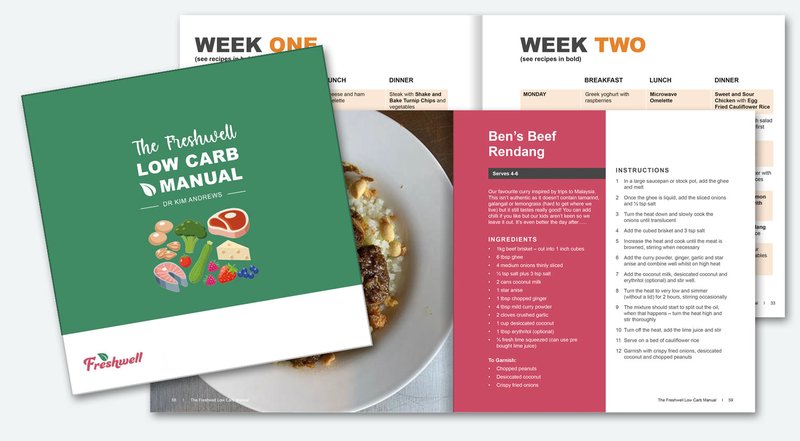 £8.00
This book concentrates less on the basics and more on providing you with additional home designed and tested recipes to give you a greater repertoire of low carb options to stop boredom and prevent carb creep!
For transparency, this book costs us £2.76 each to print, we pay a third party approximately £3.00 handling postage and packing per book and there is a credit card fee of £0.28. This leaves us £1.96 per copy, which will be re-invested directly into the project to help pay our overheads (e.g. costs of development for our free website and free app).
Please allow up to 2 weeks for delivery.